"We're fortunate to have reached a happy medium. Each of us knows our responsibilities. We step up, doing what needs to be done, and sometimes more. We work well together. I believe our customers appreciate our work ethic."
Federal Hill Kitchen, Bath & Closet
Owner: Louren Reddick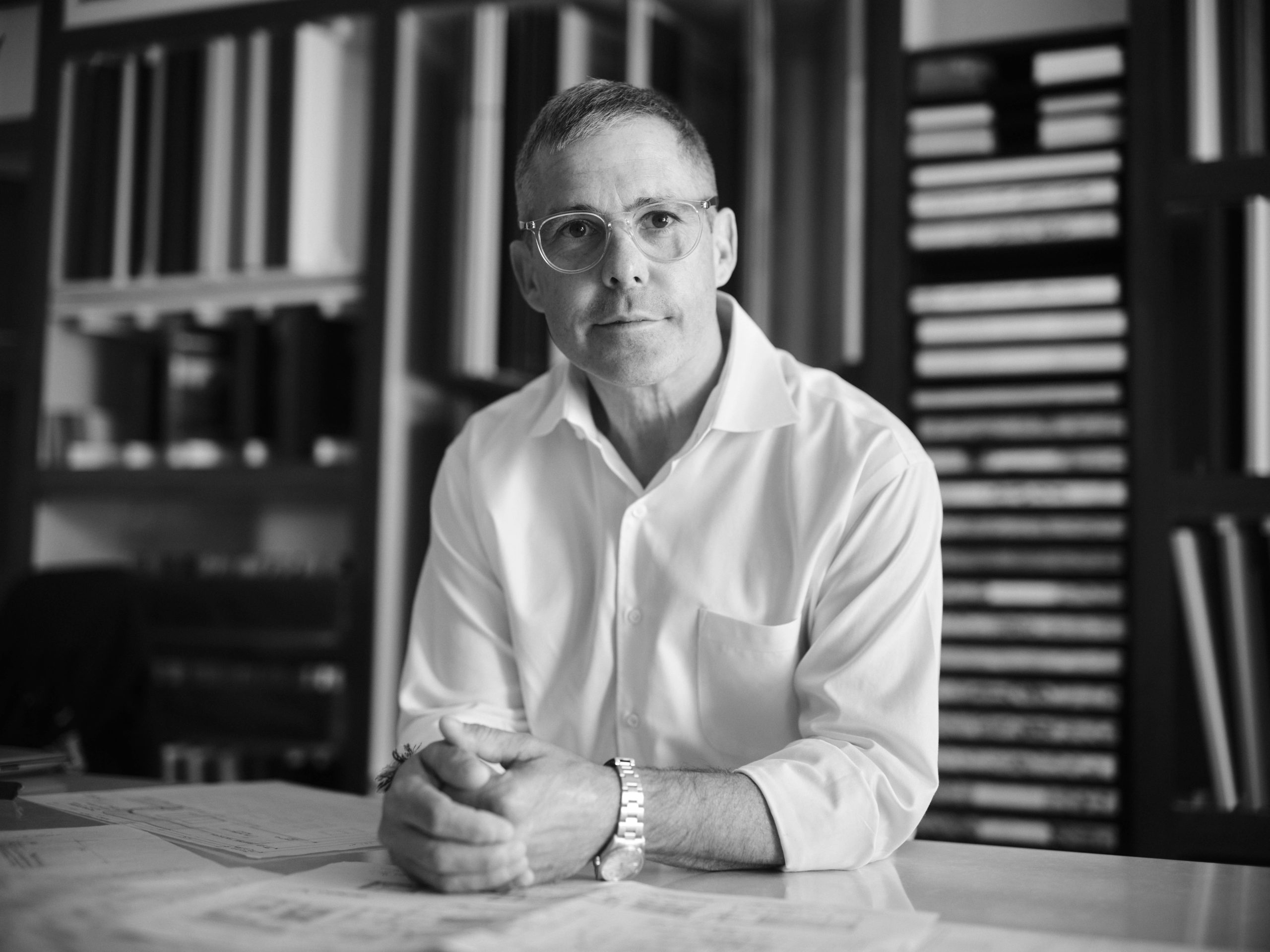 "I got a degree in business, but nothing else I studied in college had anything to do with construction.
I worked for a beer distributor while I was in college. The general manager eventually left that industry to work for a heating and air conditioning company. Once I graduated, he talked me into working for him. I then met a guy who was a master plumber and we started working in the plumbing industry together.
The plumbing business picked up quickly. I had about 120 plumbers working for me and we'd do about eight million dollars a year in business. I worked with the general contractors who were under a lot of pressure and always stressed out. Sometimes I'd put in 40 hours before Wednesday. There were definitely weeks that I went to work on Monday and didn't leave the office until Thursday.
It was during that stretch that I started to become the person I didn't want to be. I gave my partner notice and decided to take some time off. I was 27.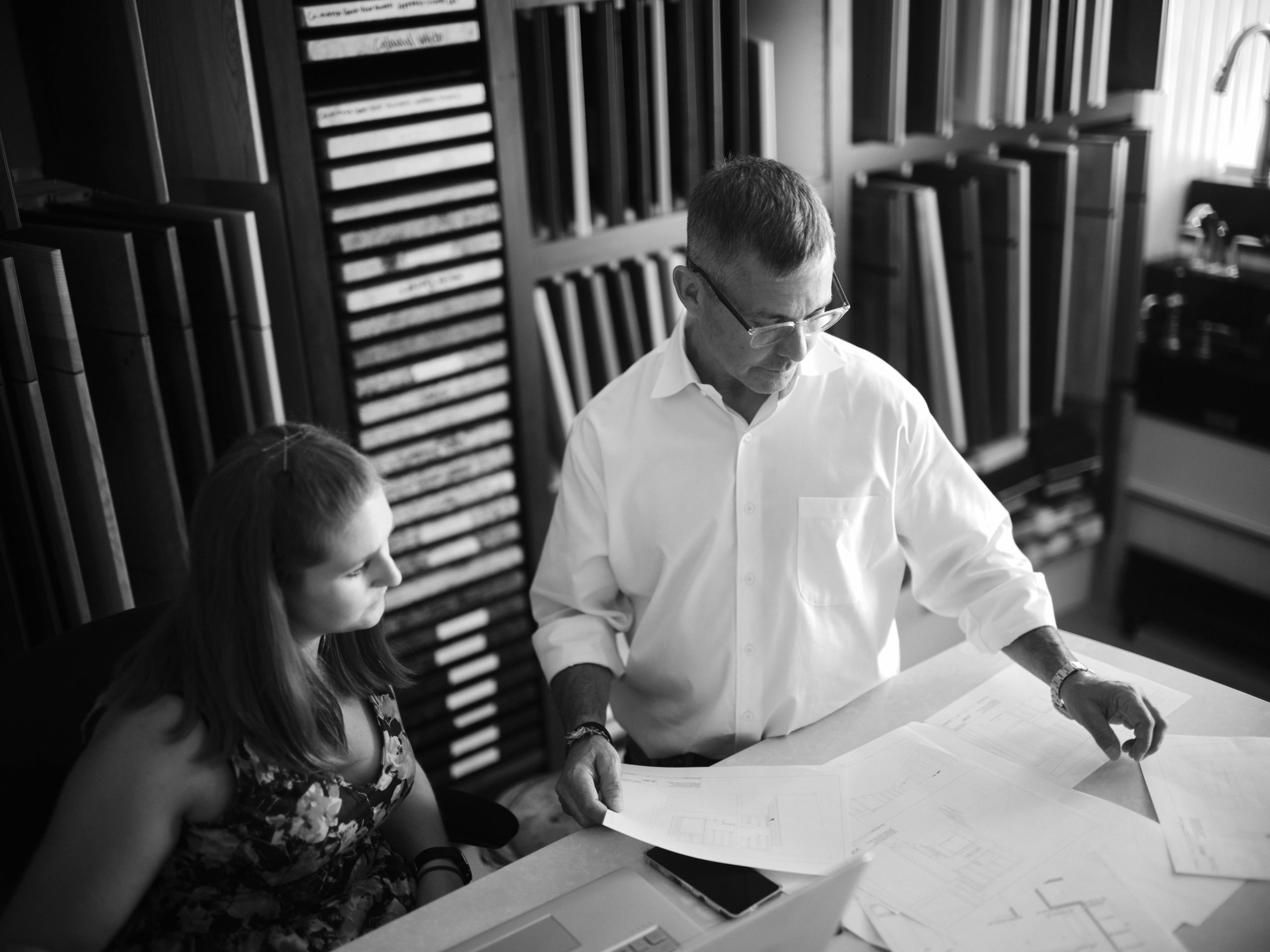 That was a life-changing period. I rented out my house and moved into a 37' sailboat with my girlfriend (now wife). We sailed every tributary of the Chesapeake Bay. The weird thing about that experience was that it took me about six months to learn how to relax. We'd be out sailing, but I really was uptight.
One day, we were heading out of the harbor and I remember hearing a fire engine. All of the sudden, that noise triggered in me the fact that I can just sit down and relax, that everything in my world was okay. I don't know why the fire engine triggered it, but I remember that was a pivotal moment for me. I stopped feeling like I always had to be doing something.
That experience sticks with me to this day. I learned that stress is self-induced.
We continued sailing for about another year until my wife and mother conspired against me to get a job. I didn't really want to go back to work so I decided I'd start a small construction company doing little jobs by myself, thinking that would appease them.
My first year I barely did enough work to get by, but every following year business grew exponentially. I just did what I had to do to pay our bills and make sure my customers were happy. Everything else sort of fell into place.
When work really started to pick up, I reached out to my friend Jerome who was a cabinet maker. He had a shop in Delaware, a house in Otterbein, and another house in New Jersey. He would drive around 40,000 miles a year. I think I calculated that he was in his car for 35 days a year, 24 hours a day. So I was like; how would you like to have an extra month of life and work with me? I told Jerome that if he would become my partner, he could roll out of his bed in Otterbein and be at the office in Federal Hill in five minutes.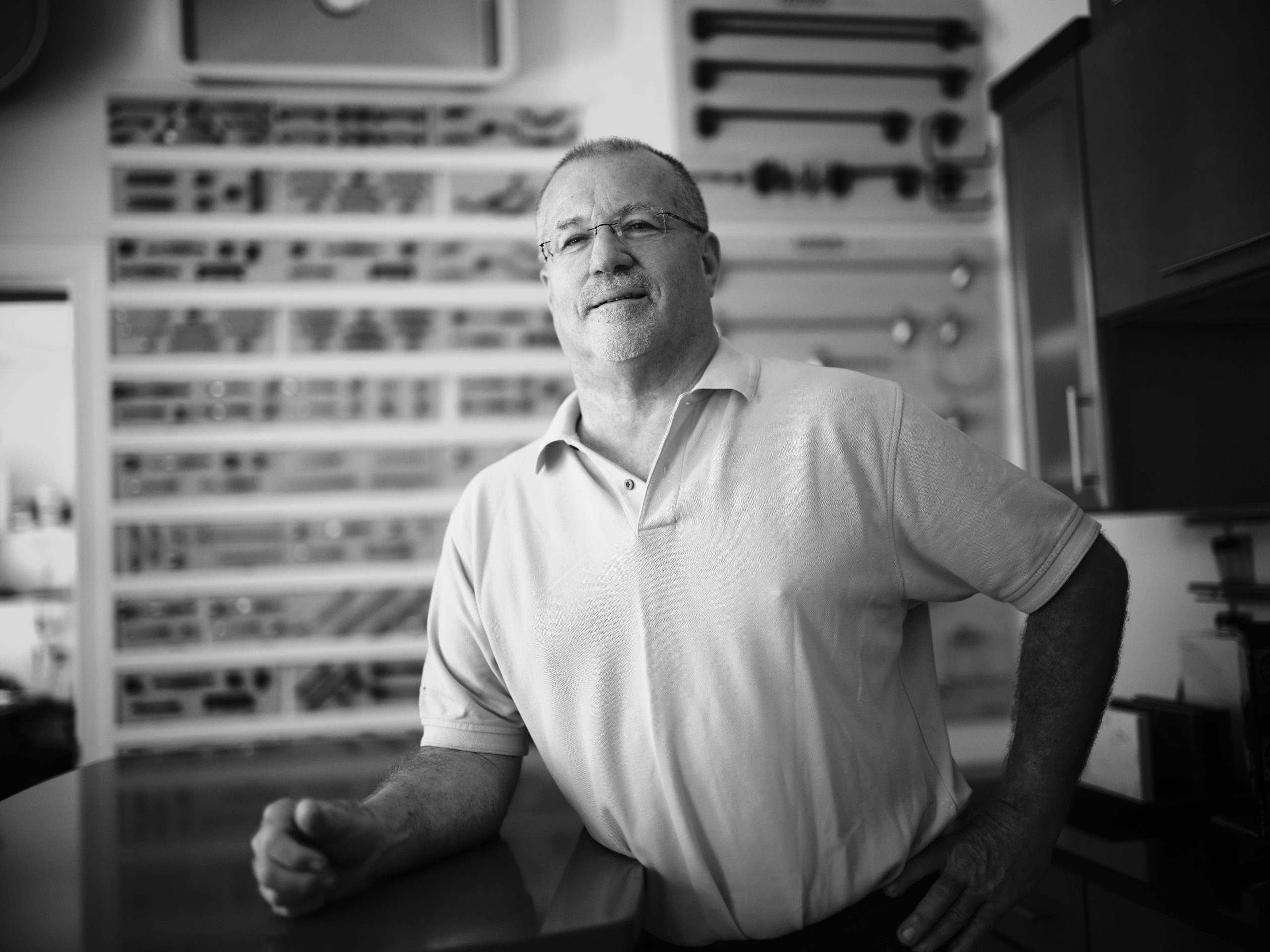 He became my partner a few years later, around 2001. Now he's like my second wife.
We wanted to keep our business small and manageable. Jerome has done an amazing job at reining me in, which no one else has really been able to do. He is much more conservative than I am. I have a huge amount of respect for him.
Over the years, we have learned that things don't run as smoothly when we're overwhelmed. We're not able to consider future business plans. The added stress isn't worth it. The business starts running you, instead of you running the business.
We're fortunate to have reached a happy medium. Each of us knows our responsibilities. We step up, doing what needs to be done, and sometimes more. We work well together. I believe our customers appreciate our work ethic."
About Federal Hill Kitchen, Bath & Closet
Federal Hill Kitchen Bath & Closet was established in 2009 by Louren Reddick and Jerome Leblond. It is a unique design/build company emphasizing service and craftsmanship. The main showroom is located in the heart of historic Federal Hill and showcases the fine cabinetry and accessories that are used in all of their projects.
 

A Big Thank You To our Sponsor South Baltimore Gateway Partnership
All content created by Baltimore Small Business Stories