"My first grooming job was at a corporate pet store. Most groomers get comfortable with the clippers first, but all I used growing up were scissors. I didn't know it, but I learned the hardest part first; using the scissors. The pet store thought I was backward, but I could groom more dogs in less time than any of them..."
D'Luxurious Paws
Owner: D'Andre Lewis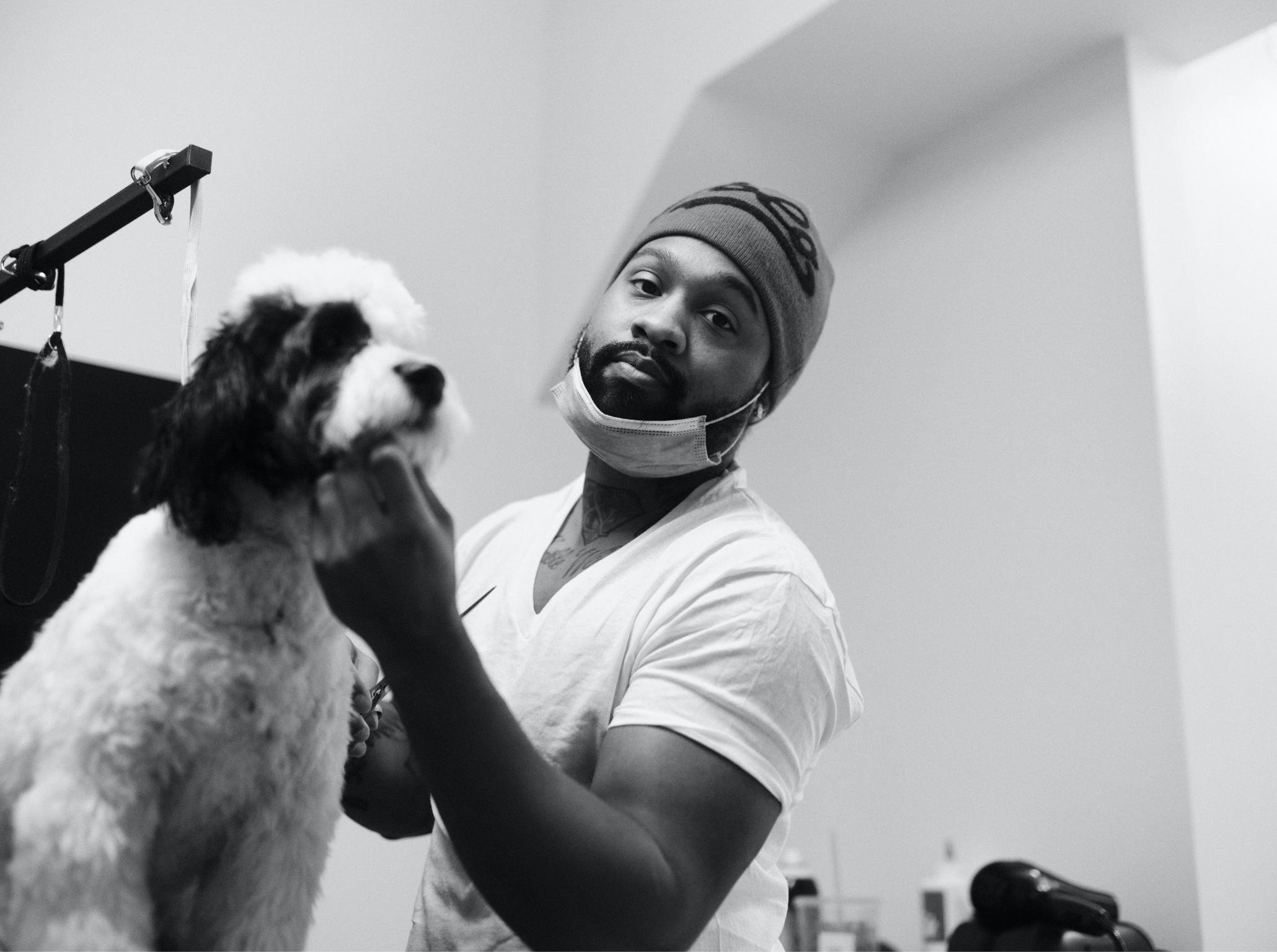 "When I was 12, my mom and I found a homeless dog outside in a rainstorm. It was nighttime and the dog was soaking wet in the middle of the street. We got a towel, picked it up, and brought him inside. I'd had other pets, but this was my first encounter with a dog. He looked so sad and lonely and his hair was all matted up. My mom told me we could keep him if I'd take care of him and cut his hair, so I got the scissors from our family's buzz set and started cutting his hair. I named him 'Buddy.' I've been grooming dogs since.
My first grooming job was at a corporate pet store. Most groomers get comfortable with the clippers first, but all I used growing up were scissors. I didn't know it, but I learned the hardest part first; using the scissors. The pet store thought I was backward, but I could groom more dogs in less time than any of them. I went on to work at another corporate pet store as well as a few small grooming businesses.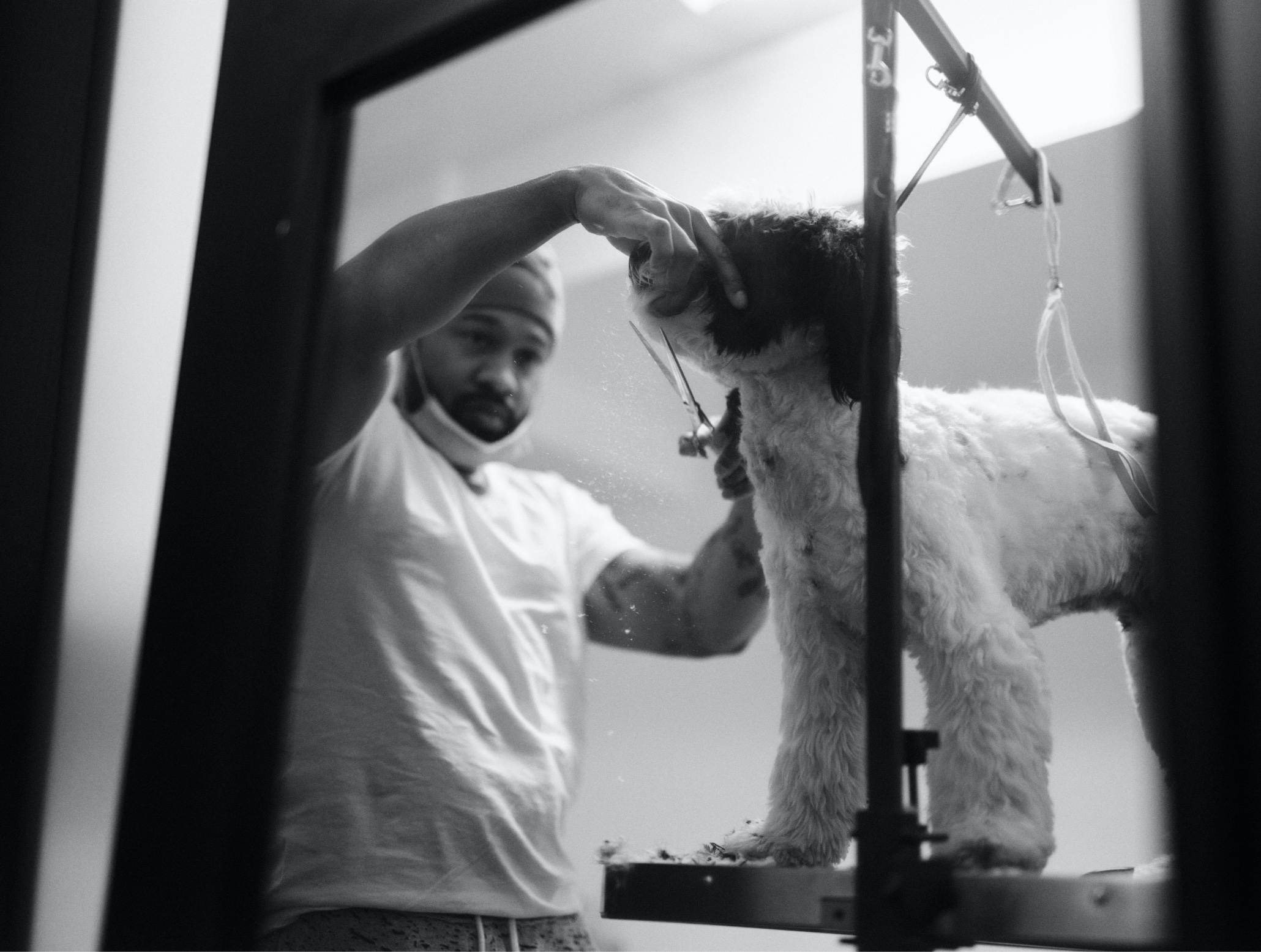 Typically when you work for someone else, they take 50% of everything you bring in the door. One place I worked had no grooming business when I started. I worked there a few years and we went from zero dogs to 400 clients by word of mouth.
I always felt that I always had good ideas about doing things in a safer and easier way, but nobody listened to a young guy. I saw that as a flaw; not accepting useful information from employees, so I decided to try things on my own. I bought a mobile grooming van before I started this business in Federal Hill. I still own the van, but I always dreamed of having my own shop; a place where I could be more connected to the community. My biggest hesitation was taking on the overhead.
I used to work for a woman who owned a grooming shop in this exact location. I saw firsthand how to run a small business from that experience. I also got a good sense of how many dogs are in this area. Years after I stopped working for her, I was driving by her business and noticed that her location was vacant. I immediately called the landlord and told him I was interested in leasing the space.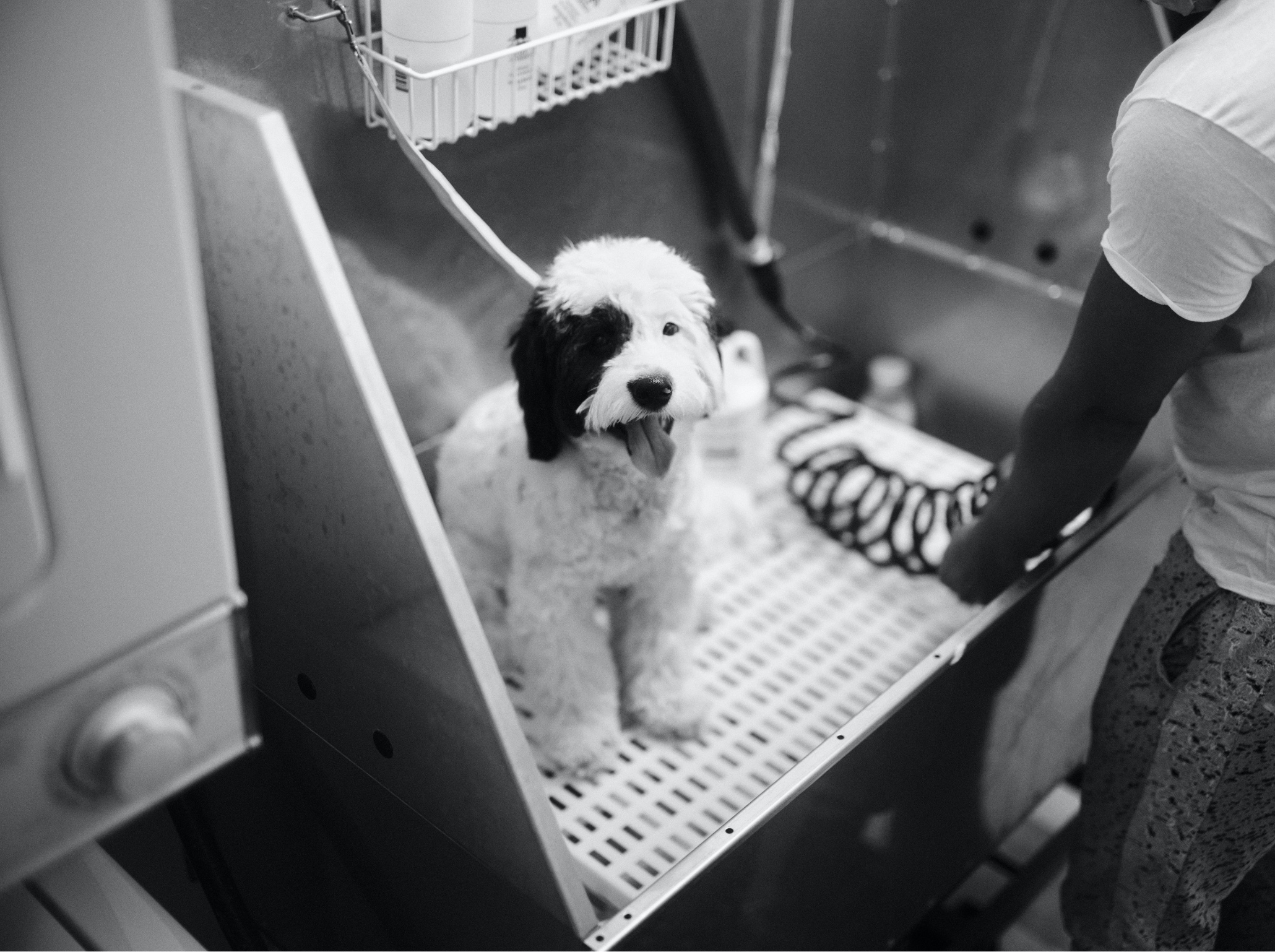 This location in Federal Hill is great because so many households have dogs. The more clients I bring in, the more exposure the neighbors get. The more people they bring to the neighborhood, the more exposure I get. Everybody works together. Everybody's family here."
About D'Luxurious Paws
Hair, Clothes, Cars, and Homes everything you own is luxurious let's not forget our furry companions Here at D Luxurious Paws we match owners with their pups
 

A Big Thank You To our Sponsor South Baltimore Gateway Partnership
All content created by Baltimore Small Business Stories